500 m2 of boulder area and a fun zone for children
Our center is separated into two distinct areas. A bouldering area for adults and a Fun Park center for children up to 12 years old.
Bouldering area
The climbing area offers all the possible combinations required for bouldering, from slab to overhang, everyone will find something to do.
Children's zone
This area includes a boulder with a vertical circuit, a play structure for all ages and trampolines. Nearby, a large room with tables and chairs for parents.
500 m2 of boulder area
Bouldering is performed on walls with a maximum height of 4.5 meters. Falls are absorbed by landing mats fixed to the ground with a thickness of 40cm.
It is the most popular climbing activity as it is the most accessible for newbies and also presents many challenges for all. The friendliness between climbers that motivate and encourage each other encourages everyone to improve their skills.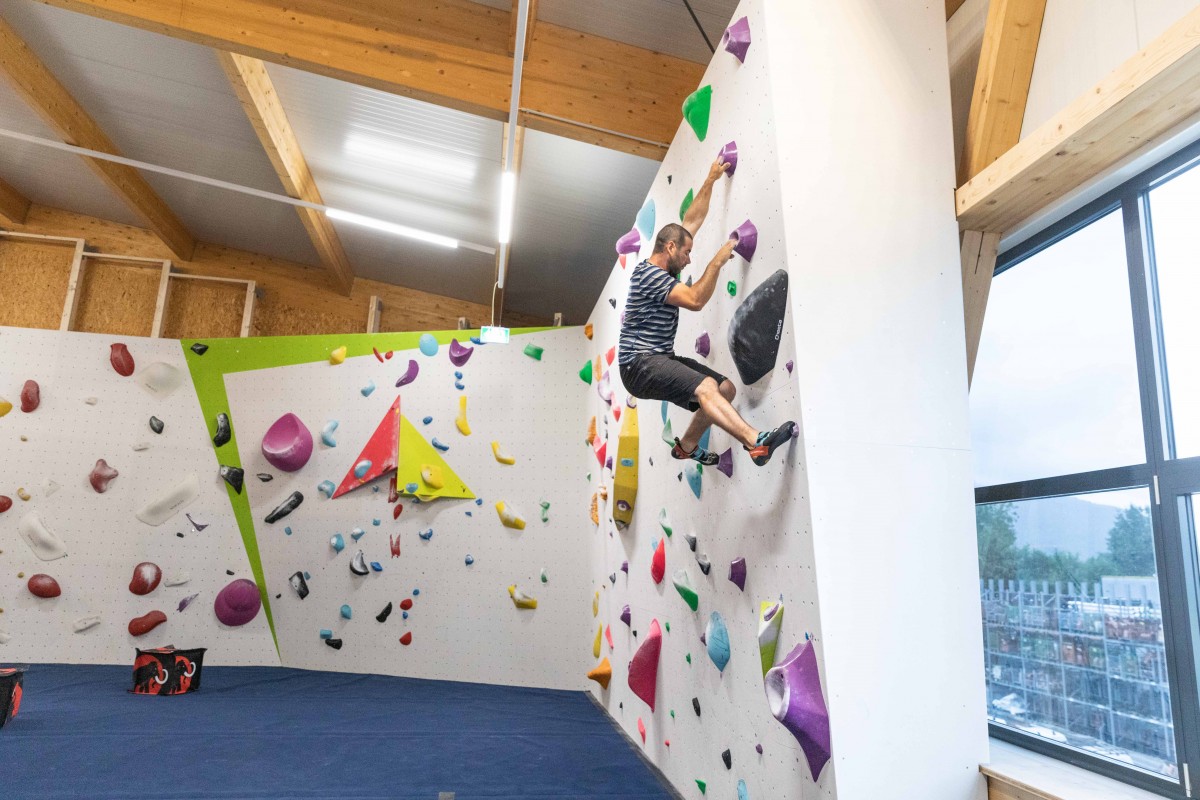 A workout room
To reach certain goals, the training room is the necessary step to increase your strength and resilience. We have set up a specific area for physical exercices with rings, bars, Güllich campus board, various suspension beams and a moonboard. In the same place, there is a zone dedicated to yoga and soft gymnastics, equipped with mats.
Courses all year long
A safe climbing practice requires an appropriate instruction. In order to reduce the risks as much as possible, it is essential to know the equipment and master the technical gestures related to its use. Last but not least, knowing the risks and the mistakes to be avoided allows you to extend your knowledge and develop your awareness of the danger. This is why we strongly recommend our customers to follow a formation for a safe practice.
We offer several types of courses depending on the level and age of the participants. The quality of the courses is assured by our team of qualified instructors. You can choose regular group lessons or private lessons on request. During the summer season, we also organize outdoor climbing lessons.
Our entire range of courses available and contact below.
Voir tous les cours disponibles →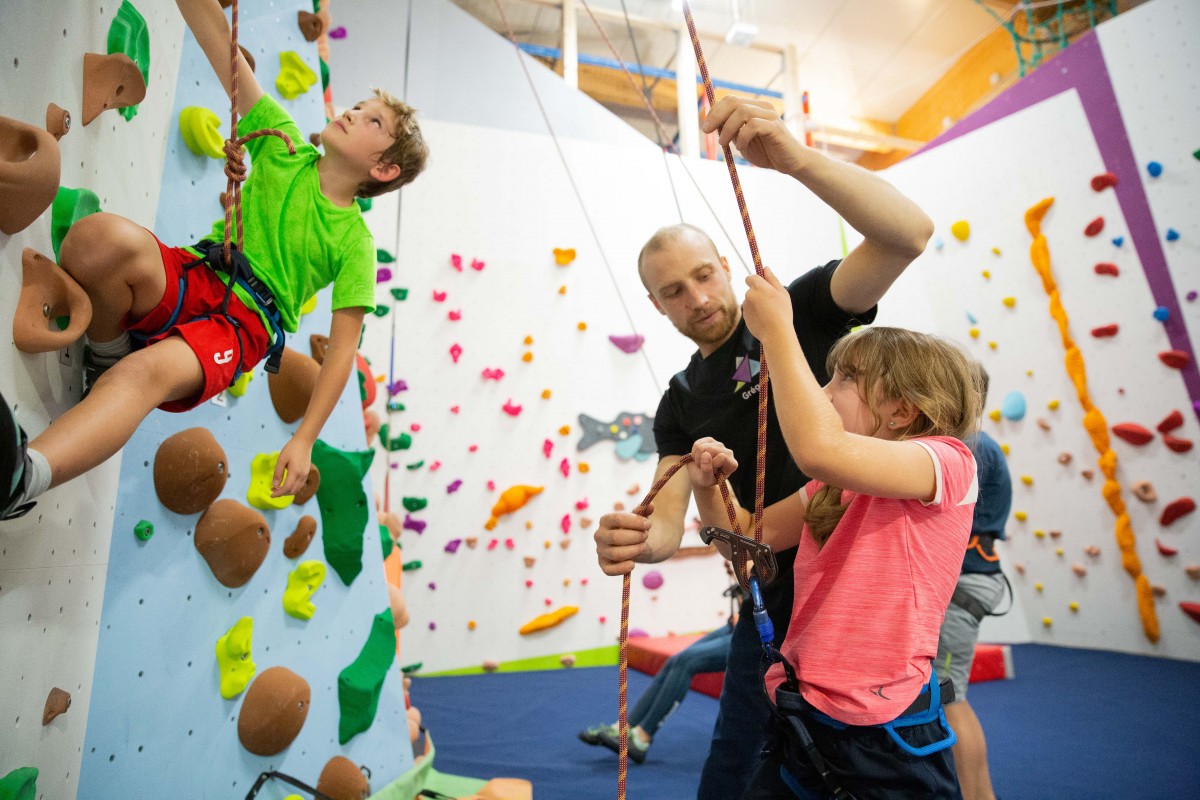 A climbing area dedicated to children
Children enjoy climbing as a natural and innate activity. To fulfill this interest, we have set up areas where they can come and have fun in complete safety, suitable for children from 4 years old. Climbing helps mobilize the body's muscles by working on balance and coordination of movements as well as developing emotional management and self-confidence.
Fun Park
The Fun Park has been specially designed for children from 4 to 12 years old. The play structure is more than 6 meters high and is a real 3 floors high playground with various obstacles. In this center you will also find trampolines and the vertical circuit to exercise while having fun.
The children evolve in this center under the supervision of their parent or guardian.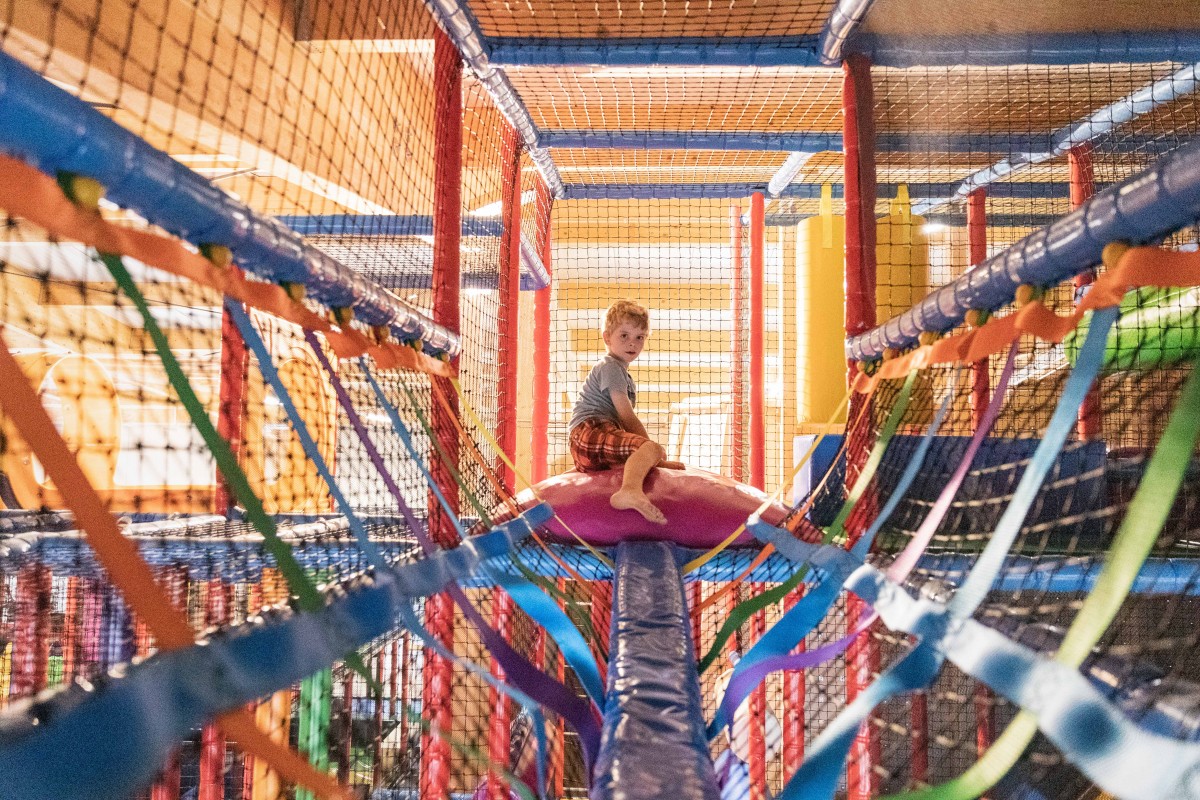 Playgrounds for 2 - 6 year olds
For the toddlers, the two-floor structure offers a ball pool, a giant lego center and small obstacle courses.
The children evolve in this center under the supervision of their parent or guardian.
Trampolines
Several trampolines of different sizes allow everyone to exercise!
The children evolve in this center under the supervision of their parent or guardian.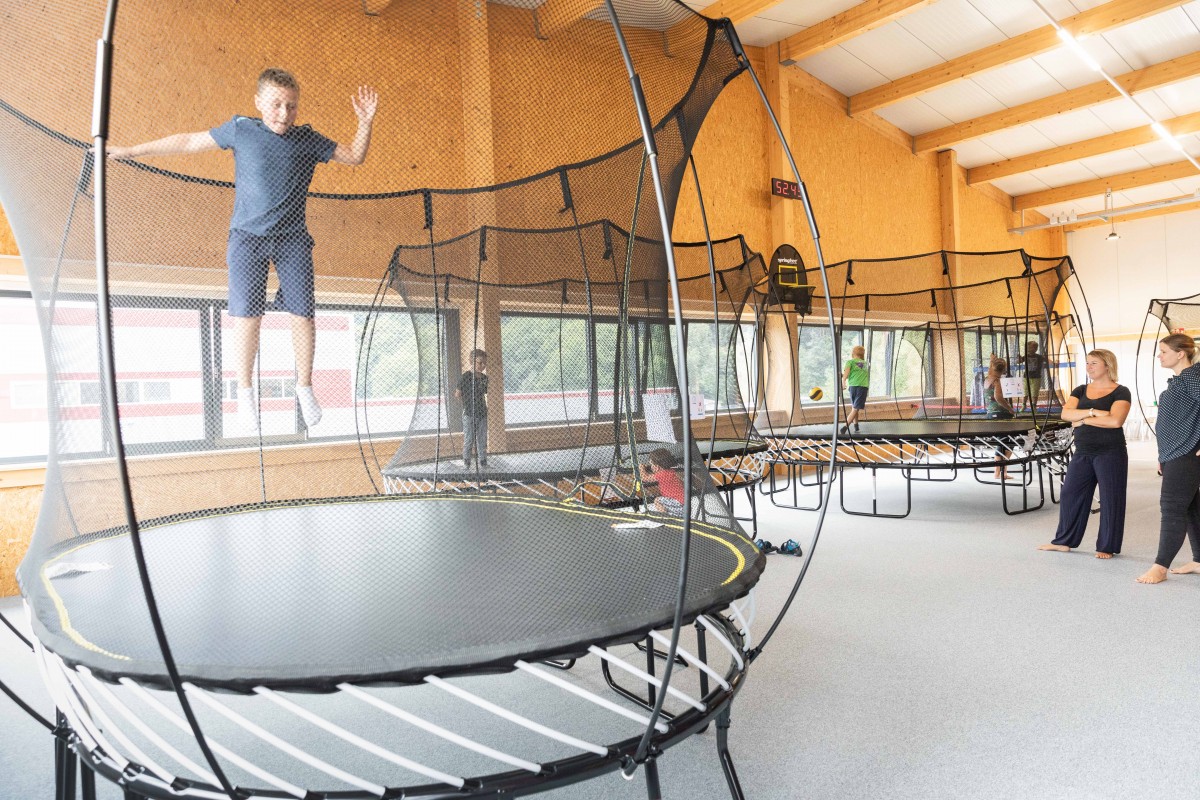 That's not all ...
Our reception area offer a wide range of drinks and snacks.
Our changing rooms are equipped with individual showers and lockers to store your belongings
Discover the gym in motion