770m2 boulder and kids fun park
After the main entrance, you will find a large area dedicated to climbing for young and adults. A specific area is dedicated for children on the first floor.
500m2 bouldering
Our bouldering area offers all kind of difficulties, from beginners to expert.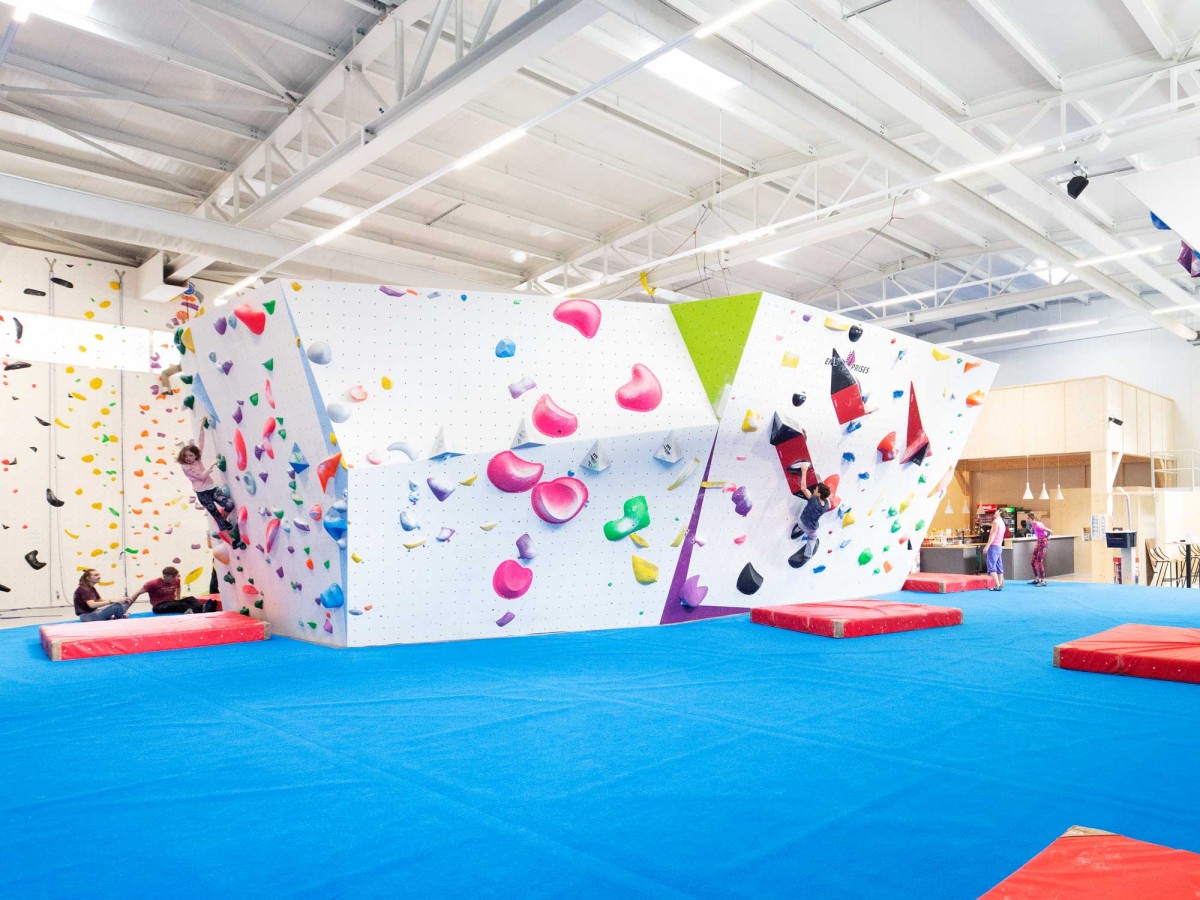 180m2 top rope and self belay
You can also enjoy our top rope and self belay area.
Trainingroom
In addition of our 17m big overhang, our training room includes hangboards, moonboards…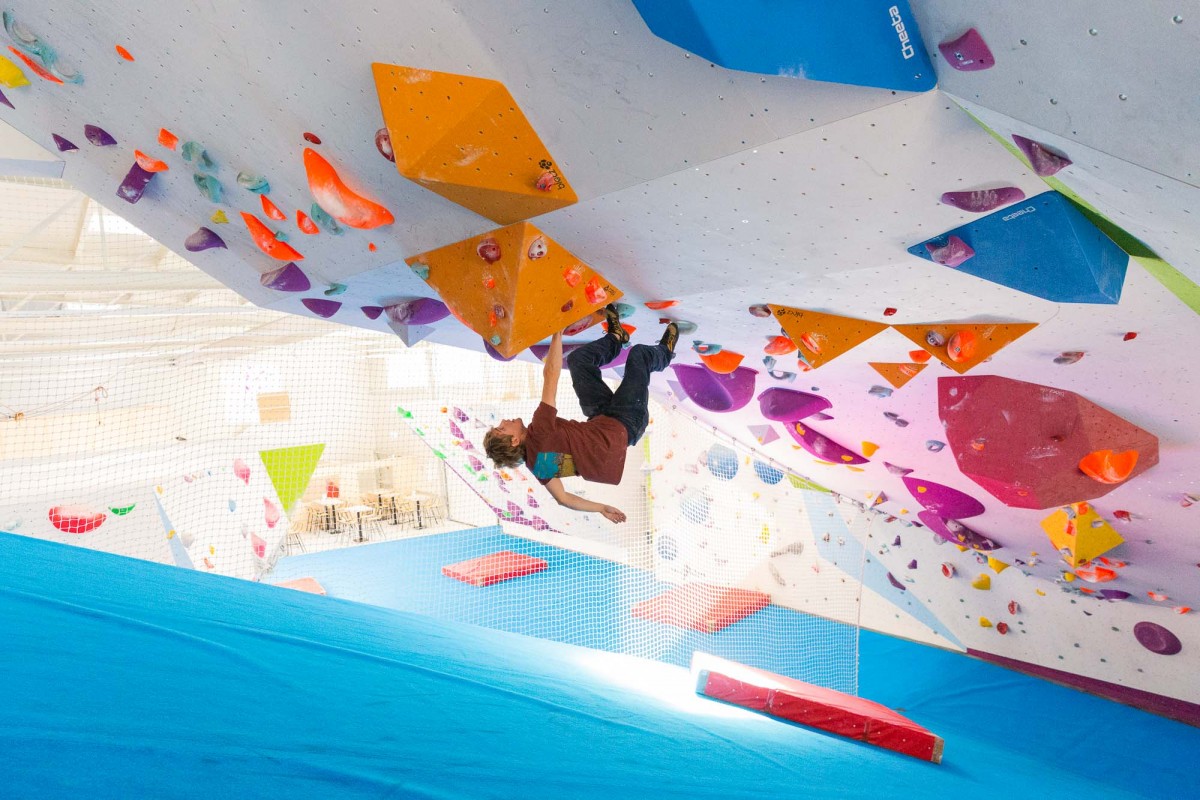 4 - 12 years playground
At first floor, the 4-12 years playground includes climbing and a large fun area.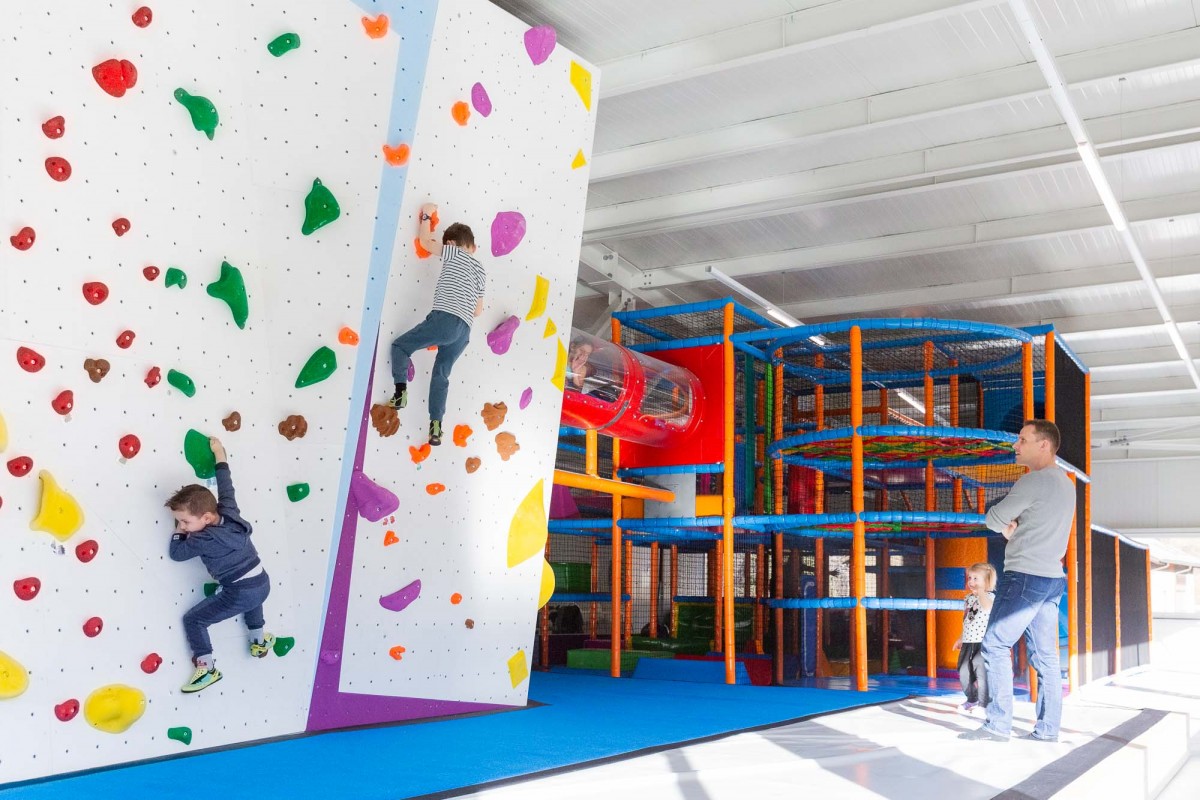 In addition…
Our refreshment area offers you a large selection of drinks and some dishes.
You will also find lockers room with shower.