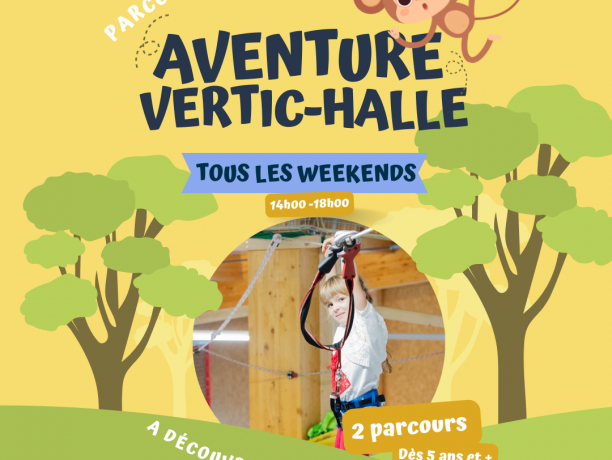 Latest news
We offer two acrobatic circuits for all adventurers!
Start with the easy circuit to familiarise yourself with the different features (tunnels, nets, walkways, climbing grips) and the height.
The second parcours offers more aerial sections and climbing grips for guaranteed thrills.
The circuits are to be discovered during the weekend from 2pm to 6pm.
They are accessible from 5 years old (accompanied by an adult, obligatory between 5 and 6 years old and recommended between 7 and 11 years old) or alone for those over 12 years old.
Information and equipment at the reception